Bridget Fonda - Filmography


HTML Version
This is the standard version of the Bridget Fonda Filmography, works with almost every Browser.

---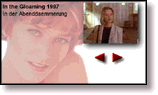 Java Version
This one also works with most Browser, if Java support is enabled (check the advanced options or preferences of your Browser).

---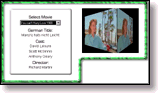 Java & VRML Version
And for the technical advanced viewers of this page, here's the same in 3D.
OK what do you need to watch this page:

Enable Java and Java Script on your Browser
Get Netscape Communicator Professional Edition and install it complete with all plug-ins.
Netscape 3.x, Netscape Communicator Standard Edition and Internet Explorer users have to install Cosmoplayer.


Download Cosmoplayer