Bridget Fonda TV & Other
Army of Darkness
This is the alternative ending of 'Army of Darkness'. This version is available on asian videotapes, or on special edition tapes (also on Laserdisc).
click here for the normal ending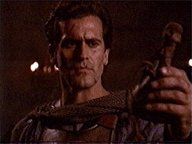 Ash gets a bottle of magic potion from the wise man. Each drop of the magic potion will let him sleep for one century. The wise man tells Ash to drink six drops, then he'll awake in his own time.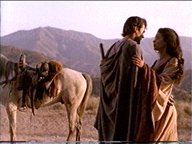 Outside the castle Ash says goodbye to Sheila and rides away. From now on the movie has two different Endings, this is the one from the uk special edition.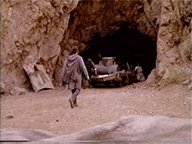 Ash rides to a mountain, where some knights are pushing his car into a cave. Inside the cave he blows up the caves entrance.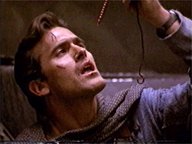 Ash takes out the magic potion and begins to drop the potion into his mouth. Disturbed by a noise he drinks one drop too much.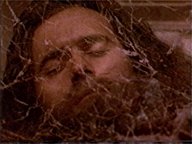 Shortly after taking the potion he fells asleep. Now you can see the time passing, spiders are doing their work, and Ash gets a long beard.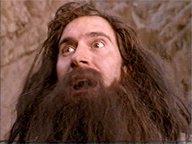 After sleeping for seven centuries Ash awakes in the future and crawls out of the cave. But what he sees outside isn't what he's expected.


The whole world is destroyed. Ash fells on his knees and the film is over.